"Decision day" playoff scenarios
As the Timbers enter the last day of the regular season, two big road wins at Real Salt Lake and at the LA Galaxy have the Timbers in a prime position to secure a playoff spot, though the position has not yet been secured.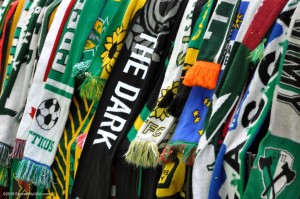 A single point will guarantee a playoff spot, though the Timbers could finish as high as 2nd and get a bye into the Conference semifinals with a win and losses or draws by both Vancouver and the LA Galaxy. Here are the scenarios entering the last day of the season as the Timbers host the Colorado Rapids at 4pm.
A win secures the Timbers at least 4th place and hosting a first round playoff match.
The Timbers official site lays out all the playoff possibilities:
http://www.timbers.com/post/2015/10/22/push-playoffs-2015-audi-mls-cup-playoffs-qualification-and-seeding-scenarios