A single goal in Vancouver would be a big deal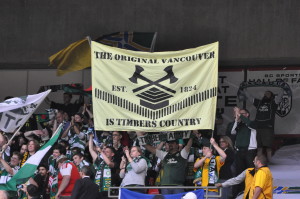 The Portland Timbers are in Vancouver tonight for the second leg of their MLS playoff match up with the Vancouver Whitecaps.  The Timbers did not find the back of the net last weekend in their 0-0 draw at Providence Park in the first leg, but the fact that it was a 0-0 draw is a much better result than a 1-1 or 2-2 draw. Why?  Away goals.
Away goals are the first tiebreaker if the teams are tied after 180 minutes of play.  The fact that Vancouver did not score in Portland means they cannot win that tiebreaker, but if the Timbers get a single goal at BC Place, the Timbers will be ahead on away goals, so if the final in Vancouver is 1-1, or 2-2, or 3-3 or more, but level on goals, the Timbers will advance.  A 0-0 result would force extra time, and if either team wins the second leg outright, they advance to the next round.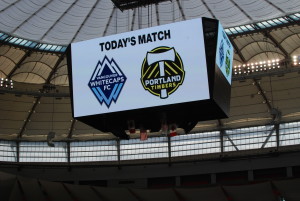 The Timbers have played  six times at BC Place since the stadium was renovated to add a retractable roof, and are 3-1-2 there, the only loss being earlier this year when a stoppage time goal by Robert Earnshaw gave the Whitecaps their first home win against the Timbers in the MLS era.
10/2/11 – Won 1-0
10/21/12 – Won 1-0
5/18/13 – Draw 2-2
10/6/13 – Draw 2-2
8/30/14 – Won 3-0
3/28-15 – Lost 1-2
But it also means the Timbers have not been shut out at BC Place, which could be a huge advantage going into the second leg of this year's playoffs.